Our FlinchPaugh Relatives in Ohio

(Not spelled FlinchBAUGH - still the same families)

Rresearch by Karen Kleane

for the History of Hamilton County Ohio, Miami Township

Henry Flinchpaugh born in Wurttemberg, Germany in 1792.

At the age of sixteen he was enlisted in the French Army and was in the Campaign against Moscow, led by Napoleon Bonapart.  and suffering all the privations of the terrible retreat back to Germany.  He fought in the battle of Leipsig, also Waterloo, and in the latter battle it is known that he escaped without a wound.  In the year 1817 he came to America, and while passing through Pennsylvania at the town of lancaster married Johanna Schmidlapp.  The same year he settled in Butler county Ohio, where he remained about a year, then he came to Hamilton county and settled first in the town of Miami but soon afterward to a farm in Miami Township.  The placeis now owned by Emanual Faigle.  He came to America poor, but succeeded in amassing a large property.  He was a member of the church of the United Brethern, and in politics was a Democrat.  His death occurred on October 7, 1852.  His wife died October 1, 1863. Their family consited of twelve children.  David, now married to Maria Flemming; Henry, married Cynthia Creech, Hannah, the wife of William Creech;  mary married Frederick Ulmer; Caleb married Rachel Ingersoll;  Jacob William married Eliza Brown; Harriet married Gottlieb Metzzer; John married Fanny Yanny, and there were three children that died very young.

Christopher Flinchpaugh born in Wurttemberg Germany in 1799

Came to America in 1817, settling in Miami Township this same year.  He married Elizabeth Columbia in 1821.  Three years he embraced religion, and that year he started to preach the gospel.  he was a member of the United Brethern Church. He had such men in his congration as General Harrison, Judge Short and numerous other distinguished men of our country.  When he became a Christian he could neither read or write.  A short time after he began in the ministry he was assigned to a circuit of four hundred miles.  The distace had to be travelled on horseback, and he was obliged to preach thirty-two times every four weeks. he filled the pulpit in Cincinnati, in both English and German churches, and was presiding elder two years. At present he is retired, but preaches occasionaly. he is highly respected by all who know him.  His faithful wife died July 1880 at the age of seventy eight.  They had twelve children. Jacob, William, Caleb, Christopher, Simon, Mary, Christina, Henrietta, Hannah, Charlotte, Elizabeth, and Susie.

David flinchpaugh was born in butler County Ohio in 1818.

He was moved with the family to Miami Township that same year.  He held the office of Township Trustee for three years. was school director for more then thirty years. In politics he was always a Democrat. He married Maria Fleming a native of pennsylvania in 1842 and settled on the farm which he now occupies.

Henry Flinchpaugh was born in the town of Miami Ohio in 1819. 

He followed the business of farming till of age.  Then he opened a store on Talor's Creek, in which he remained five years, when he removed his stock of goods to harrison, and remained another five years.  he is a natural mechanic and has worked considerably at the gunsmith's trade. During the gold ruch in California he made rifles for a number of men who went over the plains to that state. He in now engaged at this trade.  he was married in 1843.  In politics he is a Democrat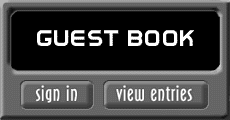 This family immigrated in about 1820 from Germany - they never settled in York Pa. Henry married Johanna Schmidtlapp in Lancaster Pa and then moved very soon to Ohio

They came from the same family in Lauffen Germany as did Melchior Flinspach, though